At The Tool Shed we are passionate about tools. We are also passionate about equipping and educating the people who work with them. We believe that professional trades require professional tools and we have the responsibility to provide the best pro tools possible. We have built, and will continue to build, pro partnerships that improve our capacity for providing well-trained, well-informed people in order to provide you with the best selection and service anywhere. These partnerships assure that we are on top of our industry and qualified to serve your tool needs.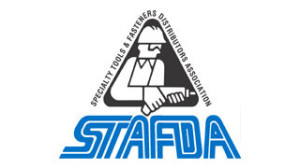 Our expansion into construction-related pro tools coincided with joining STAFDA in 1987. STAFDA is the Specialty Tool & Fasteners Distributors Association and is the leading organization where manufacturers and distributors of construction and industrial products interface. STAFDA has many programs and resources that have benefited us in improving our operations. The greatest benefit of membership has been the relationships that we have forged over the years. Virtually every tool manufacturer belongs to, and participates in, STAFDA events including the National Convention. We get the invaluable opportunity to meet with the leading tool suppliers like DeWalt, Makita, and Milwaukee. Learning and sharing ideas with fellow distributors allows us to keep our customers informed and educated on the latest in pro tool technology and usage.

The Tool Shed joined Sphere 1 in 2001. Sphere 1 is a cooperative of independent tool and fastener distributors working together to achieve competitive advantages in the marketplace. By partnering with preferred suppliers we gain access to enhanced vendor programs, superior education, and innovative practices. The Tool Shed utilizes those programs to offer special deals to our customers that can't be found with the big Boxes or internet tool sites.